Who is Coolcat?
COOLCAT is a small and exclusive high fashion laboratory on the outskirts of Milan that designs and manufactures precious and unique garments for Bride and Woman.
Who creates the dresses?
Thirty years of experience in tailoring, passion for costume and continuous experimentation on cutting and materials are the basis of the project by Anna Chiara Cislaghi, figurine artist and creator of COOLCAT.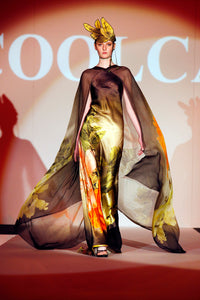 Why are we unique?
The style is the result of a study on materials, such as loom fabric, and on the development of innovative sketch techniques that allow the dress to take shape directly on the body.
The fit is dynamic and largely distorts the same concept of size.
Elegance and Personality
COOLCAT produces garments for bride and woman, simple or sophisticated, but always extremely elegant.
The result is a high fashion garment designed for those who love high school tailoring, quality, obsessive perfection in detail, and aimed at a demanding and distinctive clientele.
Contact us
info@coolcat.it
Anna: +39 3462118149
Raoul: +39 3314044651